Commercial Citrus Orange Squeezer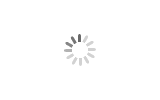 Commercial Citrus Orange Squeezer
Manual juicer has no motor, so there is no noise pollution. The structure of manual juicer is simple, and it is convenient to clean. Manual juicer has no blade, and children can use it by themselves, which is safe and reliable.
PRODUCT INFORMATION
Almost any fruit can be squeezed using our manual juicer, including watermelon, apple, carrot, cucumber, and tomato juice. Manual juicers primarily squeeze fruit to extract juice, as opposed to electric juicers, which use a blade impact mode.
There is no noise pollution because there is no motor in a manual juicer. The manual juicer has a straightforward design and is easy to clean. Children can independently use a manual juicer, which is safe and dependable because it lacks a blade. A manual juicer uses no power, which is better for the environment and saves energy. It also allows us to exercise our arms, which benefits our health.
Fruits and vegetables can successfully keep their nutrients when juiced manually, and the flavor is unadulterated and unadulterated. The manual juicer has a far higher juicing rate than the electric juicer. The original flavor of our fruits and vegetables can be guaranteed by a manual juicer, which also has some nutritional content and benefits our health.
Using a hand juicer will help fruit retain more of its nutritional value. Juice tastes better in accordance with the low speed juicer's guiding philosophy.
| | |
| --- | --- |
| Model: | JC-2 |
| Material: | iron |
| Body: | coated body |
| N.W/G.W: | 7.4kg/7.7kg |
| Packing size: | 320*178*460mm |