Electric Meat Band Bone Saw Machine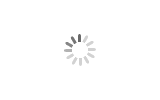 Electric Meat Band Bone Saw Machine
Our bone sawing machine is suitable for frozen meat, fish bones, frozen fish, and ice cubes. Electric Bone Saw Machine is used for cutting small pieces of frozen meat and ribs. Our bone saw machine is widely used in large-scale centralized food processing plants, slaughterhouses, meat joint processing plants and other places.
PRODUCT INFORMATION
All types of tiny to medium-sized animal bones can be processed with our bone sawing machine. Frozen meat, fish bones, frozen fish, and ice cubes can all be used with our bone sawing equipment. Cutting small chunks of frozen meat and ribs is done with an electric bone saw machine. In large-scale, centrally located food processing facilities, butcheries, processing facilities for meat joints, and other locations, our bone saw machine is frequently employed.
A flat body design with a stainless steel sealing plate is used in our electric bone sawing machine. It is easy to clean and in compliance with food hygiene. A specific surface treatment has been applied to the stainless steel door of the Bone Saw Machine. it requires little upkeep or cleaning. Installing and adjusting the saw band's tensioning is simple. We have a saw band stabilization mechanism on our bone saw machine. When sawing, the band of the saw is steady and won't stray.
The thickness adjustment plate on the bone saw machine is reinforced. Adjusting the processing thickness is easy, and it is stable when moving.
The bone saw machine is equipped with a safety bar to improve workplace safety. It is easy to clean, weatherproof, safe, and hygienic. A strong motor powers our bone saw. Our bone sawing device has advantages due to its compact size and attractive design. Benefits of Sawbone Machine include ease of use, great efficacy, and energy efficiency. Additionally, it performs well while sawing bones and is easy to clean and maintain.
| | |
| --- | --- |
| Model: | JKB-1650 |
| Material: | Aluminum-magnesium alloy |
| Body: | polished and anodized |
| Current parameters | 220-230V/50HZ/60HZ/1100W 110V/60HZ/1100W |
| N.W/G.W: | 35kg/40kg |
| Packing size: | 630*510*830mm |