Small Beef Brisket Bacon Slicer Machine For Home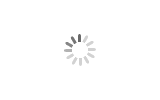 Small Beef Brisket Bacon Slicer Machine For Home
Jinkun Meat slicer has a high-end design without welding. The whole machine is made of aluminum-magnesium alloy oxidation and imported blades. Our Meat slicer has obtained 3C certification and EU CE certification, and our products are sold all over the world!
PRODUCT INFORMATION
We can swiftly and evenly slice cooked meat, frozen meat, fresh meat, and other meats using our meat cutter. Our hands are protected by the cutting board's fixed claws and non-slip surface.
High-end, non-welded design distinguishes the Jinkun Meat Slicer. The complete device is made up of imported blades and an aluminum-magnesium alloy oxide. We export our goods worldwide, and our meat slicer has obtained both EU CE certification and 3C certification!
The cutting thickness of the meat slicer is programmable, and the blade diameter ranges from 0.2 to 12 millimeters. Automate meat cutting to speed up the process and increase efficiency. The cutting edge of the meat slicer has a safety protection baffle to cut meat more safely.
We provide 11 different varieties of meat slicers, both with Europlug and plugs that conform to American standards, as well as a range of product sizes. The surface treatment choices for the meat slicer include "Surface baking paint" and "Surface polishing oxidation."
A meat slicer with a full copper motor and a watertight switch is more dependable and secure.
| | |
| --- | --- |
| Model: | JK-220A |
| Material: | Oxidized by aluminium-magnesium alloy |
| Body: | Coated Body |
| Voltage: | 220V/50HZ/120W 110V/60HZ/120W |
| Size: | 610*520*495mm |
| N.W: | 13kg |
| G.W: | 15kg |