Electric Meat Bone Saw Machine, All-aluminum alloy Bone Bandsaw Machine
15-11-2023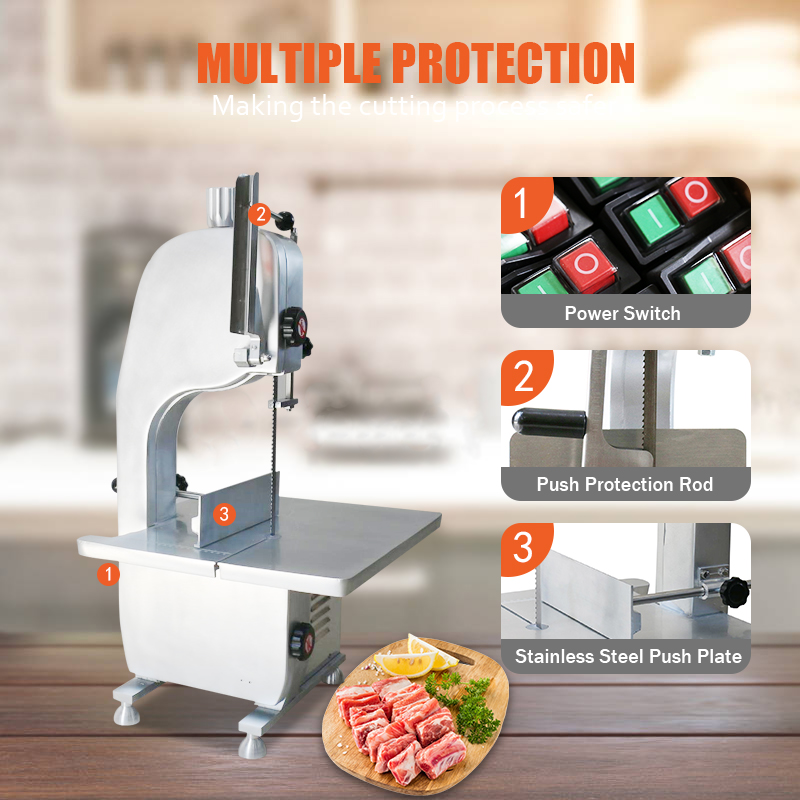 Specification:
Model No.JKB-1650
--Material and Craft :all aluminum Polish and anodized
Power:220- 230V/50HZ/110V/60HZ/1110W
Blade length:1650mm
Pulley Diameter :210MM working table size :437*465MM
Machine Data:
1. speed: 1350rmp/min
2. length of blade is 1650mm
3. range of cutting: 250mm
4. cable length: 1.5m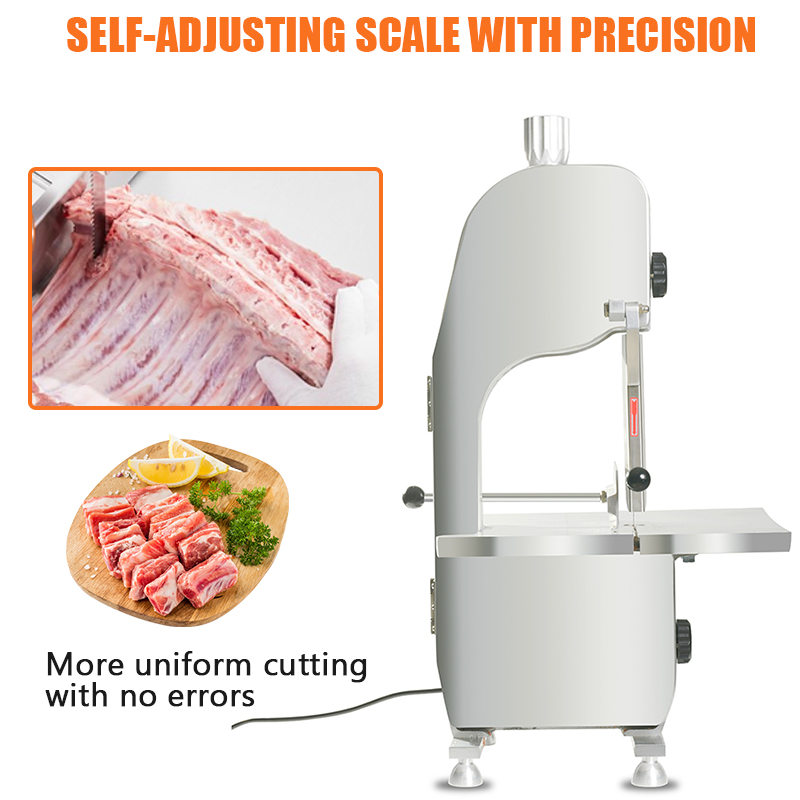 The motor of our meat bandsaw stored in a separate compartment makes cleaning easier. The pure-copper-made coil ensures the motor run efficiently and stably, providing a high rotation speed of 1350rmp/min
Excellent Saw Blades
The high-quality imported saw blade is powered by a direct gear drive transmission that offers a 1350rmp/min speed to easily cut through bones. The saw blade tension system can adjust the blade to its best mode
.Meat Pushing Slab
The widened push board is equipped with two side blades to make cutting safer and easier and effectively keep your hands away from sharp blades. The handle design is more convenient to apply force.