10 Inch Automatic Commercial Frozen Meat Food Slicer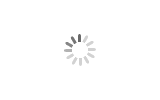 10 Inch Automatic Commercial Frozen Meat Food Slicer
Jinkun Meat slicer has a high-end design without welding. The whole machine is made of aluminum-magnesium alloy oxidation and imported blades. Our Meat slicer has obtained 3C certification and EU CE certification, and our products are sold all over the world!
PRODUCT INFORMATION
Slices made with our meat slicer are quick and uniform, and it can be used to cut cooked meat, frozen meat, fresh meat, and other meats. In order to safeguard our hands, the slicing board is non-slip and has fixed claws.
A high-end design without welding is present in the Jinkun Meat Slicer. Aluminized magnesium-aluminum alloy and imported blades make up the entire machine. Our meat slicer has been granted 3C certification as well as EU CE certification, and our goods are sold all over the world!
The Meat Slicer has a 0.2–12mm blade diameter and an adjustable cutting thickness. Cut meat automatically to save time and make it more efficient. A safety protection baffle has been added to the meat slicer's knife edge to make cutting meat safer.
There are 11 different types of our meat slicer, both with American and European plugs, and different product sizes are available. You can choose between "surface baking paint" and "surface polishing oxidation" for the meat slicer's surface treatment.
The meat slicer includes a watertight switch, a complete copper motor, and is stronger and safer!
| | |
| --- | --- |
| Model: | JK-300AU |
| Material: | Oxidized by aluminium-magnesium alloy |
| Body: | Polish and anozied |
| Voltage: | 220-230v/370W180W/50HZ 380V/370W180W/50HZ 370W、550W/50HZ |
| Size: | 660*600*740mm |
| N.W: | 45kg |
| G.W: | 50kg |